PRODUCTS & SERVICES WE OFFER
Wellness Source is a medical boutique dedicated to providing products and services for patients across a variety of medical needs such as mastectomy, lymphedema, and venous disorders. Since 2004 we have been providing custom fitting services and a wide selection of graduated compression garments, orthotic shoe inserts, orthopedic braces and supports, mastectomy bras, prostheses, and apparel, and nursing products. Wellness Source is an accredited durable medical equipment (DME) company Located in Mooresville, NC.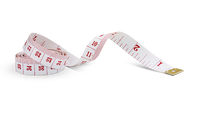 Fitting Services
At our local store, we offer fitting services for most of the products we offer. We also provide mastectomy, lymphedema and venous disorder services.
Book an Appointment
Accepted Insurance Providers